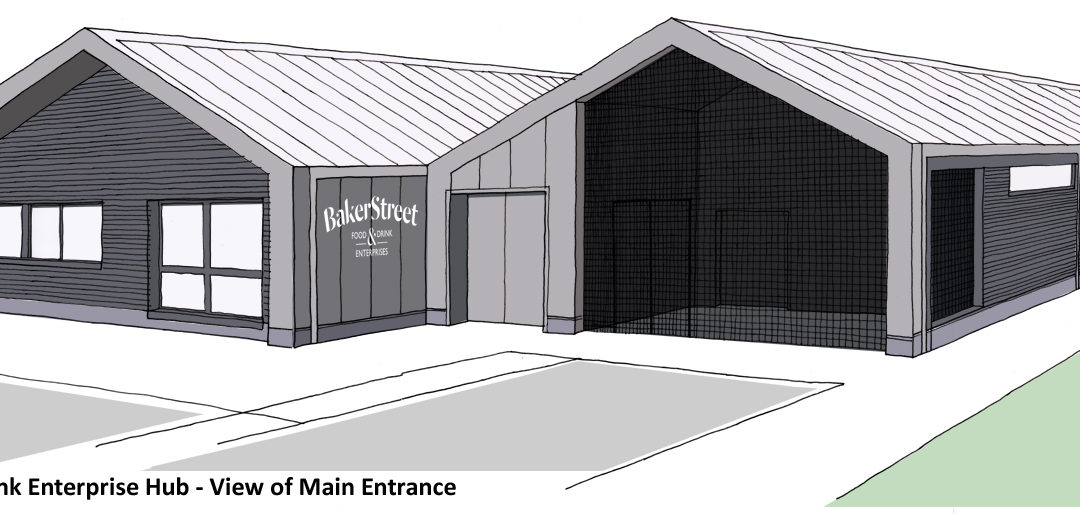 Projects
START-UP WORKSPACES, INVERCLYDE
Baker Street Food Innovation Hub
We have been commissioned by Riverside Inverclyde to design a series of inter-connected work spaces for the production of food to Salsa accreditation standards by upstart businesses from the local Inverclyde area. The aim is to provide a workplace environment that promotes shared learning through shared experience aiding in business development through the critical early years.
The project will provide 6 stand-alone work spaces with shared office, administration, hygiene and storage facilities with an overall internal footprint of 430m2. The individual workspaces vary in size up to a maximum of 60m2 providing adequate space for starter businesses moving out of the domestic kitchen for the first time.
The design aims to take advantage of the prominent site at the top of Bakers Brae and demonstrate the innovation with use of a double pitch form and modern materials common in the commercial kitchen environment.