About Us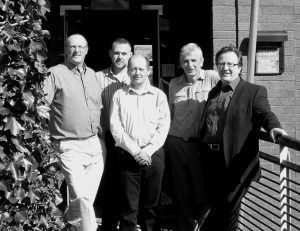 ASSIST Design Ltd is an award-winning sustainable architectural practice with a proven track record of over 40 years' experience successfully delivering sustainable,  projects across Scotland. We service the whole of Scotland from our offices in Glasgow and Edinburgh and work with a broad range of RSLs, Developers, Private Clients and Charities. Our work encompasses all tenures of affordable housing, extra-care provision, building refurbishment and conservation, retail, commercial, workspace and office design, masterplanning and landscape design.
ASSIST Design began life as a research unit of the University of Strathclyde Architecture Department during the 1970s. In 1983 the research unit know as ASSIST became a Cooperative Practice called ASSIST Architects which it remained until 2008, when a sister company, ASSIST Design Ltd, was formed.
As one of Glasgow's first truly community-based, social housing architects, ASSIST have always adhered to our original ethos of placing people at the heart of any project process to create and sustain long term sustainability. Whilst this has traditionally meant a commitment to community engagement (we are referred to in the RIBA "Guide to Localism: Getting community engagement right") we have become adept at detailed stakeholder and community consultation, presentation and management to ensure full inclusion in all projects.
Our expertise in residential design, as well as a recognised track record of sustainable design and refurbishment projects allows us to deliver proactive and innovative solutions for any project, regardless of size or location.
After kicking off positively and proactively in November, the Crisis Studio returns to Glasgow once more to create a momentary studio...